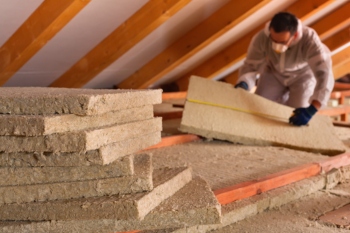 Social housing providers are being urged to bid for a share of £160m to create warmer, greener and cheaper homes for tenants.
The government's Social Housing Decarbonisation Fund will help improve the energy efficiency of up to 38,000 of the UK's worst energy-performing social housing properties.
The money will fund the cost of installing insulation and more energy efficient doors, windows and heating systems, saving tenants around £170 per year on energy bills.
Minister for business, energy and corporate responsibility, Lord Callanan, said: 'With a real appetite among councils and housing associations to make their homes cheaper to heat and warmer to live in, this investment is putting the power in the hands of the people who know their communities best, allowing the right decisions to be made for each home they manage while ensuring the very best for their tenants and the environment.'
This announcement is the first wave of £3.8bn funding to be spent over a 10-year period.