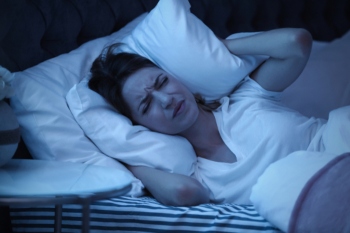 The impacts of noise from music or live entertainment venues in the planning decision-making process is something that applicants, venue operators and local planning authorities overlook at their peril. It is a topical issue and of particular importance in the context of the national imperative to build more houses and to locate them sustainably – often near to existing commercial and entertainment facilities that generate noise.
The show stopping potential of noise was made abundantly clear in a recent appeal decision relating to a site in Wallingford, South Oxfordshire which concerned the potential impacts of noise on and from an important existing local entertainment facility and community asset which was situated immediately adjacent to the proposed development.(Inspectorate Ref: APP/Q3115/W/20/3249052)4 Market Place, Wallingford, OX10 0EH.
As those who work in planning will know, noise is not an area bereft of guidance and standards against which to assess proposals – but despite this there will almost always be an element of judgment involved. All those involved in planning would be well advised to keep in mind that national planning policy makes it clear that applicants for proposals must ensure suitable mitigation is provided, where relevant, to avoid significant adverse impacts from noise. In particular:
Planning decisions should ensure that new development is appropriate for its location (para 180 NPPF).
Decision makers should ensure that, before permission is granted, any noise issues are mitigated and reduced to a minimum – so as to avoid noise giving rise to significant adverse impacts on health and quality of life. (para 180 (a) NPPF).
Particularly in the context of existing businesses and community facilities – those facilities must not have unreasonable restrictions placed on them as a result of development which arrives after them (para 182 NPPF).
If there is a prospect of a significant adverse effect on proposed new dwellings from an existing facility the applicant for the new dwellings is 'required' to provide suitable mitigation (para 182 NPPF). ['the agent of change' principle].
Novel legal arguments concerning the use of conditions and easements, fall back positions and the agent of change principle (paragraph 182 NPPF) were considered in the Wallingford case. However, the evidence was before the Inspector produced by the appellant was in the end insufficient and the Inspector agreed with the Council that there was a significant risk of harm to future occupants and doubt as to whether such harm could be mitigated.
The case illustrates that it is critical to undertake a full and thorough assessment of noise in such cases and to demonstrate in evidence that suitable mitigation is possible and can be secured. This will often involve engaging well in advance of an application with noise generating establishments near to any proposal. A failure to do so can be fatal. The appeal decision pays careful reading as to the level of mitigation needed to be demonstrated in evidence. But it is not a one off.
In another recent decision relating to a site in Wandsworth, London (Inspectorate Ref APP/H5960/W/20/3246208) an inspector rejected an intensification of residential use in close proximity to a strategic industrial area in London over concern that noise complaints could compromise industrial activity. The inspector concluded acceptable internal noise levels were not assured and likely to lead to complaints that could ultimately limit industrial activity, in conflict with the development plan and national policy in NPPF paragraph 182
By contrast in a recent appeal decision in Bedfordshire (Inspectorate Ref APP/P0240/W/20/3260426) an inspector concluded that redevelopment of industrial units with nine dwellings would not lead to unreasonable constraints on the operation of nearby businesses in a Bedfordshire town, awarding costs against the council for not substantiating their reason for refusal on noise grounds.
The message is clear. Consider carefully whether sufficient evidence exists relating to noise issues in the context of national policy or your case may well fail.
Tom Cosgrove QC is joint head of chambers at Cornerstone Barristers