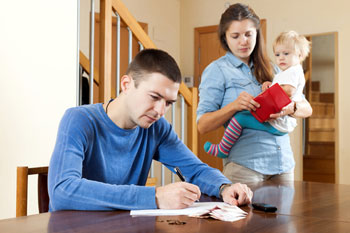 Benefit sanctions are driving people into destitution and despair, according to local government and third sector groups in Salford.
A report into the Government's controversial Universal Credit scheme by the Salford Taskforce – which includes Salford City Council and Citizen's Advice – concludes that instead of encouraging people into jobs, the new benefits system is making life harder for vulnerable residents.
Salford city mayor Paul Dennett said young people 'live in dread of being sanctioned' and are abandoning benefit claims and instead relying on food banks and other voluntary support groups.
'Over 60% of referrals to Salford Central Food bank are for people who have been sanctioned,' said Mr Dennett.
'We are particularly concerned about young people who don't have strong literacy or IT skills or who have unsettled or chaotic home lives with no access to computers. They need intensive help from support agencies which are struggling to cope with the demand and are often sanctioned for not trying hard enough to find work, often at pay rates below the Government's new minimum wage of £7.20 because they're under 25,' he added.
The report is the latest in the series by the taskforce into the effects of benefits sanctions and it adds that while the overall number of sanctions has decreased nationally, it has risen for people living in the local areas of Eccles and Worsely.
'Often the same people are sanctioned multiple times instead of tackling the underlying problem,' added Mr Dennett.
'We heard about one man who is deaf and has learning difficulties who has been sanctioned five times for being unable to complete work search diary sheets and cope with appointments.'