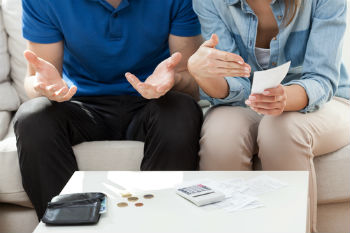 Over four-fifths of social tenants who claim benefits are concerned about future changes to the welfare system, a national charity has found.
Research carried out by Turn2us reveals 82% of social tenants who are on means-tested benefits are worried about impending changes to the benefits and tax credits system.
The charity also learnt 69% of claimants living in social housing said they would feel more stressed about their financial situation if their benefits were to be cut or reduced, whilst 63% fear they would have to cut back on food.
The findings have been released as part of Turn2us' Benefits Awareness Campaign, which aims to help people in financial hardship access all the support available to them.
Over two-fifths (41%) of respondents also expressed uncertainty over Universal Credit, which is being introduced to replace six means-tested benefits for working-age people, because of negative news stories.
Simon Hopkins, chief executive of Turn2us said: 'Our new findings reinforce what we hear so often from the people we help – welfare support is a vital lifeline for those experiencing financial hardship, and without it, they would struggle to pay for housing, food and other essentials, and provide for their families.
'It is therefore understandable that there is concern and uncertainty over future welfare reform.'