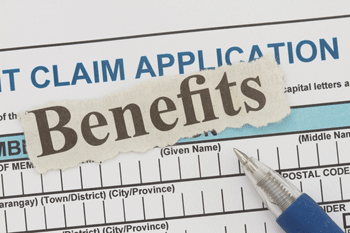 A new cap on benefits will have 'widespread and severe impact' on nearly 120,000 families nationwide, according to the Chartered Institute of Housing.
It says well over 300,000 children live in affected households where families will lose up to £115 a week when the new limit takes affect next week.
From Monday the total amount of benefits a household can receive will be cut from £26,000 to £23,000 in London and £20,000 outside the capital.
CIH chief executive Terrie Alafat said the new cap could put many families at serious risk of losing their homes and render housing in some parts of the country unaffordable.
She said: 'We are seriously concerned that this could have a severe impact on these families, make housing in large sections of the country unaffordable and risk worsening what is already a growing homelessness problem.
'This is a measure which seriously risks undermining the government's commitment to make society fairer for families in Great Britain and we suggest that they look at this urgently.'