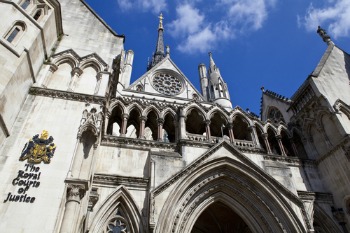 The government's cap on benefits lone parents with children under two can receive has been dismissed by a high court judge as unlawful and discriminatory.
Mr Justice Collins said the policy had inflicted 'real damage' on families and warned that 'real misery is being caused to no good purpose.'
The cap, which limits the total amount households can receive in benefits to £20,000 a year or £23,000 in Greater London, was meant to be an incentive to persuade unemployed people to find work.
But the judge ruled that lone parents with children under two did not qualify for free childcare and so would find it difficult and often impossible to juggle working the minimum 16 hours a week required to evade the cap while finding means to care for the child.
He said: 'The evidence shows that the cap is capable of real damage to individuals such as the claimants.
'They are not workshy but find it, because of the care difficulties, impossible to comply with the work requirement.' Rebekah Carrier, the solicitor acting on behalf of the families who launched the judicial review, said: 'Single mothers like my clients have been forced into homelessness and reliance on food banks as a result of the benefit cap.
'Thousands of children have been forced into poverty, which has severe long-term effects on their health and wellbeing.'