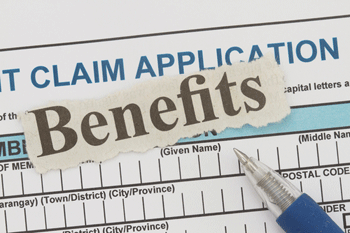 Local authorities are expected to play a key role in mitigating the impact on the new benefit cap, which comes into force from today.
The new cap will limit how much money a working age household can receive in benefits to £20,000 a year and £23,000 in London.
Although the last benefit cap in 2013 affected 20,000 households, research suggests this new cap will affect four times as many households with 88,000 seeing a reduction in benefits.
The Institute of Fiscal Studies said the cap will result in affected families seeing cash drops in benefit income between one housing benefit payment and the next.
It also said there was no evidence the majority of those affected would move into work, move house or claim disability benefit instead. It predicts that local authorities will end up relieving the strain on families through Discretionary Housing Payments (DHPs).
The briefing stated: 'In 2015–16, £25m of DHPs were allocated specifically to help tenants affected by the benefit cap (offsetting almost 40% of the direct £65m saving from the cap). About 40% of those affected by the benefits cap so far have successfully applied for DHPs.
'These DHPs look likely to play a key role in mitigating the impact of the cuts on some of the families affected - whilst rendering the net fiscal savings from the cap all the more trivial.'