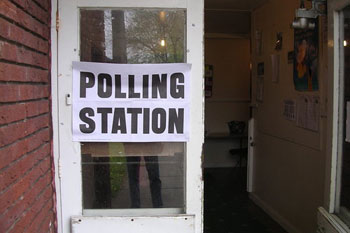 The chief executive of Barnet Council is stepping down after a mistake during the May 5 local elections left some residents unable to vote.
The wrong electoral registration lists were sent to the polling station, which meant some voters without polling cards were turned away.
Andrew Travers is leaving the authority by 'mutual agreement'.
A spokesperson for the council has announced the launch of a full independent investigation into what went wrong and has also said arrangements for the EU referendum are being scrutinized.
'Following problems with electoral registration lists on Thursday 5 May 2016, which meant that some Barnet residents were unable to vote, the council is launching a full independent investigation,' the spokesperson said.
'The terms of reference will include a full review of the issues that arose last week as well as the appropriateness of the arrangements in place for the EU Referendum in June.
'The review will conclude by the end of May and the findings will be presented publicly to the General Functions Committee.'
'We are currently in discussions to establish who will lead on the investigation and will provide further information shortly,' they added.
Visit The MJ (£) for more on this story.