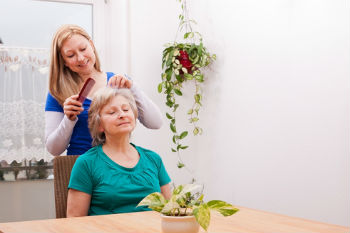 The learning disabilities sector faces a funding crisis after a tribunal ruled support workers must be paid six years of back pay, a charity has warned today.
A number of support workers took their employers to employment tribunals to challenge how they are paid for sleep-in shifts.
A sleep-in shift is where support workers cover a 24-hour period by sleeping in the home of the person they are caring for. They are generally paid a nominal shift allowance rather than a higher, hourly rate.
The tribunals ruled that support workers should be paid the hourly minimum wage for these shifts, with up to six years back pay.
The learning disabilities charity Mencap warned this could precipitate a 'real and potentially overwhelming funding crisis.'
'Paying sleep-ins at an hourly rate affects all care providers and local authorities that commission care services and will result in an increase in the cost of the care,' the charity said.
'Already chronically-underfunded care providers and local authorities have to find additional money that simply isn't there currently.'
Mencap called on the Government to stop HMRC enforcement action against providers until the law is clarified and a definitive decision is made on back pay.
The charity also said Whitehall should provide a public undertaking to fund back pay should the Court of Appeal uphold the tribunal decision.
Cllr Izzi Seccombe, chairman of the Local Government Association's (LGA) community wellbeing board, supported Mencap's call and urged Downing Street to follow the charity's recommendations.
'The Government needs to make the law clear about whether the National Living Wage should apply for sleep-in shifts and stop HMRC's six-year retrospective action to seek costs and penalties from providers of social care until it does this,' she said.
'The current uncertainty is causing worry for care workers, the people they care for and their families.
'It risks care providers going bust, contracts being handed back to councils and care workers being made unemployed.
'People who pay for their own care or employ a personal assistant could also be forced to meet back-pay claims.'
'Councils face a £2.3bn annual social care funding gap by 2020,' Cllr Seccombe continued.
'If the Government decides the NLW or a new rate should apply for sleep-ins, it must provide councils with genuinely new money to cover the cost.
'Individuals paying for their own care and hard working families who face the risk of having to pay back benefits they have received over the past six years will also need to be protected.'
However, trade union Unison said companies that will owe staff back-payments shouldn't be exempt from paying the national minimum wage.
Unison general secretary, Dave Prentis, said: 'Charities and care companies have bid for contracts for years knowing they should be paying at least the national minimum wage for staff who do sleep-ins.
'Employers can't now plead poverty and ask for an exemption from the law based on their own poor planning. The staff have done the work – now they should be paid for it.