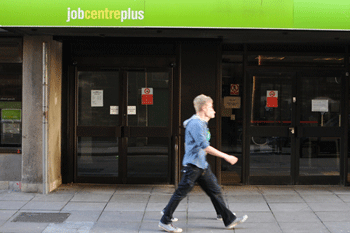 The UK's unemployment rate will fall to 5.4% next year, according to figures published by the Office for Budget Responsibility (OBR).
Chancellor George Osborne used his Autumn Statement announcement to say half a million new jobs have been created this year, with unemployment due to fall to 5.4% in 2015. He said the figures show this rate will continue to fall to 5.3% in 2016.
He said: 'On average, for every day the government has been in office, 1,000 new jobs have been created.
'1,000 new opportunities for people. New economic security for 1,000 families every single day. Britain's long term economic plan is working.'
Mr Osborne also used his announcement to dismiss claims that many of these jobs were part-time roles or concentrated in London, saying 85% of the new jobs were full-time positions. He also said the figures show jobs are being created at the fastest rate in Scotland and the North of England.
Mr Osborne also said the gender pay gap had fallen to its lowest level in history, hailing this 'progressive politics in action'.