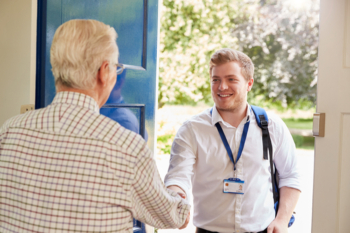 An extra 90,000 care workers will be needed to provide just two hours of basic care for older people with high needs, a report has warned today.
In a new briefing, the Nuffield Trust said one of the most pressing challenges facing social care is the state of the workforce, with all political parties underestimating the scale of the problem.
It warned care organisations are already struggling to fill the posts needed to deliver the level of service offered within the current system. However, this shortfall will only get worse if promises to expand the state offer are to be achieved.
The briefing states: 'The success of any social care reform depends upon a workforce strategy that not only boosts levels of recruitment and retention of staff to fill current roles by making care work a more attractive profession, but that also offers scope to extend the level and breadth of care services.
'There is an urgent need for such a strategy to be both realistic and coordinated with other areas of government policy, in particular immigration, employment and support for the huge numbers of friends and family providing care.'
The report also calls for fair and transparent funding, clarity and consistency of offer and stability for organisations providing care.