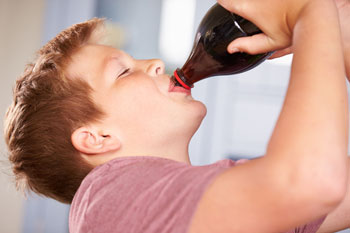 New figures from the NHS have revealed that obesity levels among reception-aged schoolchildren in England have increased.
The National Child Measurement Programme, England – 2018-19 report, published yesterday, shows that the prevalence of obesity in four- and five-year-olds rose from 9.5% in 2017-18 to 9.7% in 2018-19.
This equates to 58,000 children.
Among year six pupils, who are aged 10 and 11, obesity prevalence was 20.2% in 2018-19 (121,000 children). This is similar to the level in 2017-18, when it was 20.1%.
Obesity prevalence among reception-aged children ranged from 5.4% in Richmond upon Thames to 14.2% in Knowsley. In year six, the prevalence of obesity ranged from 10.7% in Richmond upon Thames to 29.6% in Barking and Dagenham.
The NHS' research also found that obesity prevalence was higher for boys than for girls and was at least double for children living in the most deprived areas compared to their peers living in the least deprived areas.
The chairman of the Local Government Association's Community Wellbeing Board, Cllr Ian Hudspeth, described these figures as an 'urgent reminder' of the scale of the childhood obesity problem.
'Councils alongside other partners have made good progress, from health visitors supporting new parents to weight management services, but more needs to be done, especially to reduce the gap between the most and least deprived,' he said.
'Since taking on this responsibility, councils have worked hard to increase participation rates and nearly 1.2 million children were weighed in 2018/19.'
He added: 'The Queen's Speech should give more powers and funding to councils to help keep the next generation healthy, including tackling the clustering of existing takeaways and restricting junk food advertising near schools.'