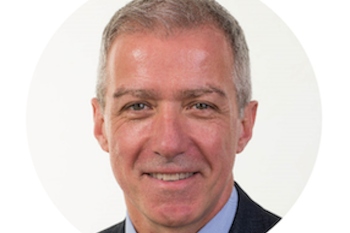 One small part of the Prime Minister's foreword in the recently published Charter for Social Housing Residents – Making sure social housing tenants are treated with the respect they deserve – perfectly sums up the overall sentiment of the white paper.
The Charter strives to raise the standards of social housing, as well as the services that residents receive. This will be measured by the reporting and publication of satisfaction scores, which will determine whether transformational change is being delivered and the aspirations of social tenants are being met.
There is absolutely no doubt that this is the direction in which all social landlords, whether local authorities or housing associations, should be heading in. However, it does raise questions about whether registered providers of housing are facing mission impossible – not necessarily when it comes to levels of service provision and raising standards, but in terms of excelling in resident satisfaction.
Prior to the publication of the Charter in November last year, it would have been short-sighted, and even disrespectful, to think that social landlords hadn't been working hard to improve standards for tenants. Many organisations have long embraced the Decent Homes Standard as a minimum and proactively driven their own programmes of investment to enhance the quality of homes, repairs and maintenance.
As such, there has been a considerable sector-wide effort made in recent years that has continued to progress irrelevant of changing Government leadership and policies. Despite this, findings from the annual English Housing Survey show that there has been no measurable improvement during the past decade in how satisfied tenants are with accommodation and repair services.
This trend shows just how much of a battle that registered providers of social housing face to comply with the new Charter. It also suggests that attention needs to turn towards how resident satisfaction is measured and interpreted, rather than just focusing on standards and service delivery.
Measuring satisfaction is a complex task and any presentation of scores needs to evidence exactly what is affecting perceptions of social landlords. There are often a number of transactional factors in play that impact resident-landlord relations and shape tenants' attitudes towards housing providers. This will be regardless of the quality of homes and maintenance. For example, Voicescape's latest research of 500 social housing tenants living in England identifies the importance of deciphering transactional and relational elements, when it comes to measuring tenant satisfaction.
The Connected Tenancy report found that almost a third (32%) of social housing residents believe they cannot easily afford their rent. This negatively affected how satisfied they are with their landlords. The Charter outlines proposed areas for measuring satisfaction, none of which focus on rent. Under current proposals, this means that registered providers of housing could be at risk of recording low scores because of factors beyond their control – employment status, salary, disposable income – that determine the affordability of rent.
The report went on to show that in cases where tenants struggled to pay rent, more than half (52%) were happy with how landlords dealt with arrears. This action suggests a level of respect and understanding of residents and is an important area of satisfaction that could easily be missed in proposed areas for scoring.
As resident satisfaction is placed under increasing scrutiny and used as a defining benchmark for the performance of registered providers of social housing, greater consideration must also be given to how data is collected, analysed and presented. Each of these steps must fully take into account both micro and macro factors that influence resident experiences and resulting attitudes, and how they all work together to constitute satisfaction.
Taking such a holistic view will deliver more accurate insight on exactly how tenants' aspirations are or aren't being met and will provide social landlords with a fighting chance of seeing improved standards and services resulting in enhanced resident satisfaction.
John Doyle is CEO of social housing technology provider, Voicescape