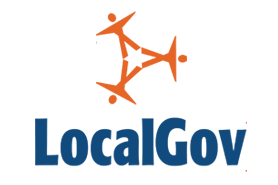 It is long established that the UK is in the midst of a housing crisis. A rising population, with levels of housebuilding failing to keep pace, adds up to a huge lack of affordable homes for people looking to both rent and buy.
The government's latest plan to solve this issue, and help increasing numbers afford a home, is through Starter Homes – houses sold at a 20% discount to first time buyers under 40. But are Starter Homes the solution, or will they just exacerbate the existing issues?
The government's focus thus far has been squarely on helping people buy a home – through extending the Right to Buy scheme to housing associations, introducing the flagship Help to Buy scheme, and Help to Buy ISA saving accounts. Now it is looking to build on these initiatives with Starter Homes. While these moves may look good on the face of it, they do not realistically help redress the balance between the amount of people looking to buy or rent and the number of homes available.
Turning to the other major interest point in respect of the supply and demand issues concerning the housing shortage, affordability is the relationship between cost and the ability of customers to meet that cost. If only a limited group can meet the asking price of a commodity, it would be deemed unaffordable, in this case due to scarcity of supply.
Here lies the issue with Starter Homes – the 20% discount applies to properties of up to £250k (or £450k in London). Research by housing and homelessness charity, Shelter, found that people on average wages could afford this discounted sale price in 58% of local authorities across the country.
For people on the government's new National Living Wage, they could only meet the asking price for Starter Homes in just two percent of local authorities. When people on the average wage struggle to afford the cost of a home – even after a large Government subsidy – the scale of the issue is laid bare. The Starter Homes programme, therefore, only makes houses 20% less expensive, rather than delivering homes that are genuinely affordable.
There is also no safeguard for the properties designated as Starter Homes to remain discounted when they are sold on – with houses under the scheme able to be sold at full market price after just five years. Selling on in this way allows the owner to pocket the 20% discount, on top of any potential rise in value, with the home then contributing to a housing stock the majority cannot afford. With house prices expected to rise even further over the next five years, the last thing we need is a short-term approach that does not provide lasting change.
There is a desperate need to bring more truly affordable homes to market. A failure to do so would leave home ownership reduced to a pipe dream – when only a generation ago it was an ordinary ambition. If the Government is serious about opening up home ownership to the majority, it should be aware that discounts on out of reach, highly expensive homes are not a solution to this issue.
The Starter Homes project is just the latest Government housing scheme that will increase demand of a product in short supply – making the crisis in affordability even more acute. The situation will only improve when we begin to strike a balance and build the required amount of new homes at prices that can be afforded by people on average earnings.
Mike Brogan is chief executive of Procure Plus