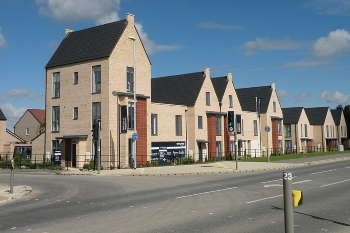 Planning approval and funding has been granted for the next phase of the largest new town since Milton Keynes.
South Cambridgeshire District Council has approved plans for the penultimate phase of Northstowe, which includes 4,000 new homes, a mixed-use centre, two primary schools and 210 hectares of open spaces.
Homes England has secured £123.9m for the project to build infrastructure for the new town.
Ken Glendinning, regional development director south (interim), said: 'Securing the go ahead for Northstowe Phase 3A from the planning committee marks a significant step forward for the town.
'These proposals, combined with the additional funding will establish a pipeline of new homes at Northstowe for the next 15 years, providing a variety of neighbourhoods and homes of a wide range of tenures.'
The final settlement will create 10,000 new homes, with around 25,000 people living there when complete.