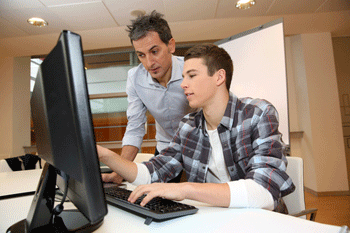 The Government's new apprenticeship system is not doing enough to alleviate youth unemployment, report finds.
A new study by the Institute for Public Policy Research (IPPR) revealed while there was a 30% increase in the total number of apprenticeships between 2010/11 and 2014/15, the number going to 17 and 18 year olds fell by 8,000.
In 2015, the IPPR report, the 'over 25s' age group made up the largest group of apprentices, securing over 360,000 places in total.
'Apprenticeships should be a key route for young people to move into work,' Charlynne Pullen, IPPR Senior Research Fellow, said.
'But not enough young people are benefiting from the government's apprenticeship programme – and this situation could get worse in the coming years.'
IPPR warns 'light-touch regulation' and the introduction of an apprenticeship levy could encourage employers to simply rebrand existing workplace training as apprenticeships in order to access state subsidies.
Firms will have an incentive to enrol existing adult employees onto apprenticeships, the report said, rather than create new roles to train up the next generation of workers.
'Training existing staff in what they already know isn't what the public think of as an apprenticeship,' Ms Pullen said.
'There is a real risk of the new apprenticeship system repeating many of the same mistakes as the previous system that it is replacing.'
IPPR's research supports the findings of an earlier study done by the Social Mobility and Child Poverty Commission last March which showed the number of young people starting apprenticeships had changed very little since 2010.