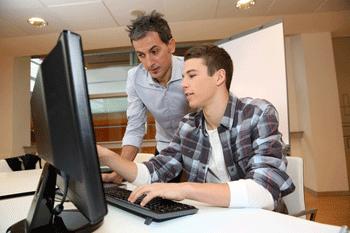 The Government's 'unrealistic' apprenticeship targets would see London boroughs being pressured to increase their creation of apprenticeships by more than 570%, councillors warn.
The Public Sector Apprenticeship Target, introduced last year, requires every public sector organisation to ensure that 2.3% of their employees are apprentices from April 2017.
The capital's boroughs have created an average of 690 apprenticeships per year since 2009. However, the think tank London Councils warned the new targets would pressure the boroughs to deliver 4,674 per year – an increase of 577%.
'We've made very clear these targets are completely unrealistic, and risks undermining the government's claimed ambition to create opportunities that benefit employers, apprentices and the economy,' said Cllr Peter John, London Councils' executive member for business and skills.
The think tank also said more realistic targets could be set which would allow councils to count apprenticeships they generate through their supply chains and base the target on the number of full time equivalent workers a council has rather than its headcount.
Cllr John also raised concerns about the inclusion of schools in local authorities' share of the target, as councils are not responsible for recruitment activities or decisions at these schools.
'As we have previously stated, we support the government's plans to encourage apprentice recruitment, but it is unfair to include school employees in borough workforce headcounts when calculating the apprenticeship target,' he said.
'This doubles the target for councils, yet they cannot influence schools to create more apprenticeships.'
Including school staff in boroughs' head count increases the target by around 50%.
Cllr John said the high target set by Whitehall was a political ploy.
'Imposing unachievable targets in order to shift the blame onto authorities if the Government fails to meet its own standards is unfair and unacceptable,' he said.