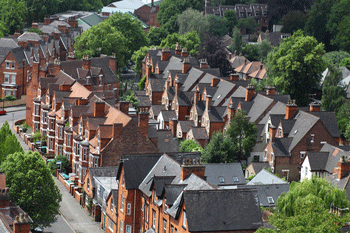 A new housing apprenticeship standard could make a career in the sector more appealing for young people, the National Housing Federation (NHF) hopes.
The result of collaboration between nine housing associations and the NHF, the standard comes after prime minister David Cameron announced the sector was joining the apprenticeship trailblazer programme earlier this year.
David Orr, NHF chief executive, said: 'The standards published today have been designed by the housing sector for the housing sector to support the future training needs of all housing managers.
'Not only will the new standards improve the quality of apprenticeships by increasing skills and adaptability but we also hope it will create more opportunities and encourage more young people to consider housing as a career.
'Housing is diverse sector and a rewarding career with fantastic development opportunities. All too often housing associations are missing out on talented people who have the ability and skills to help respond to a rapidly changing social, financial and political landscape. The new standard will help capture these people and hone their talents.'
Skills minister Nick Boles added: 'I'm delighted that the housing sector has developed a new apprenticeship standard in housing management.
'Since 2010 there have been 1.8m apprenticeship starts and the housing sector is leading by example in the development and delivery of high quality apprenticeships that give people the chance of successful careers and help businesses get the skills they need to grow.'