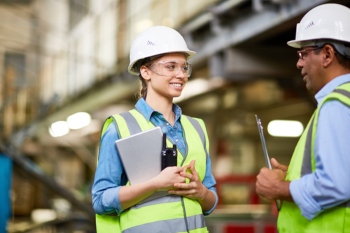 'Flaws' in the apprenticeship levy are stopping councils from making use of the funds, London Councils has warned today.
A survey found that between April 2018 and March 2020, London boroughs only spent 26% of their levy, meaning nearly £38m was returned to the Government.
London Councils said this is due to various barriers within the current level system that prevent employers from making use of the funds, such as bearing the costs of the apprentice's wages.
It is calling for the levy to be reformed to allow for pooling and joint purchasing of transferred apprenticeships, 10% of the levy funding to cover administration costs, and some funding to be used for pre-employment training.
Cllr Clare Coghill, London Councils' executive member for skills and employment, said: 'While the apprenticeship levy is a welcome financial boost, the system used to obtain these funds is flawed. The government needs to give employers more flexibility to allow our citizens to get the skills they need to succeed. They provide vital learning for talented Londoners to succeed as an alternative to academic programmes.
'The COVID-19 pandemic has already had a severe impact on apprenticeships with a huge drop in apprenticeship starts this financial year. This is a time when apprenticeships should be used to alleviate the risk of long-term unemployment.
'Because of these unnecessary barriers to the levy, Londoners are missing out on vital opportunities to gain skills and experience – skills that are essential to London's recovery.'