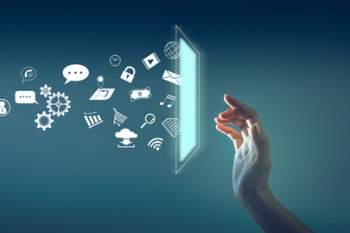 Every school in England will have access to high speed internet by 2025, the education secretary has announced.
Speaking at the Bett Show in London, the education secretary Nadhim Zahawi set out the latest step in cross-government plans to roll out lightning-fast gigabit broadband across the UK.
To ensure that every school has high speed internet by 2025, the Government has also announced a £150m fund to support schools most in need to upgrade their WiFi connections.
The Department for Education (DfE) has also published its first set of technology standards, aimed at supporting schools and colleges in understanding which technologies they should have in place to best support effective teaching.
'This new investment moves us a giant step forward to helping ensure that every school across the country has the best technology,' said Mr Zahawi.
'Upgrading schools to high speed broadband, setting out clear standards so that schools know what technology they should have in place, as well as providing funding to support them in achieving this, is the latest way we are levelling up education across the country.'