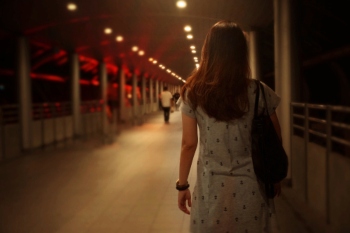 A new guide to help local authorities create safer journeys for women has been published.
The guide, which was developed by an all-female team of transport planners in Atkins, sets out six areas that local authorities can focus on to improve the safety of public spaces, with particular focus on creating safer first and last mile journeys for women.
This includes improving visibility through low to the ground planting and the removal of walls and barriers. It also recommends providing digital wayfinding apps and active building frontages to provide 'eyes on the street'.
Rachel Evans, one of the document's co-authors and a senior technical lead in accessible transport and mobility at Atkins, said: 'Creating safer journeys for women is an issue close to my heart, and I am proud to have helped produce this guide to help support better planning and design of our urban streets.
'This is a call to action to those responsible for the planning and design of streets in our cities.'