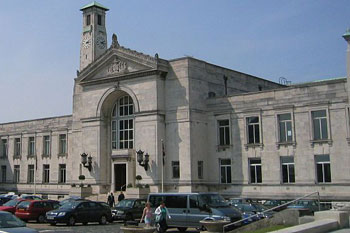 All commercial buildings owned by Southampton City Council will now be powered by renewable energy, reducing carbon dioxide emissions by nearly 7,000 tonnes a year.
From today, all council run schools and offices in the city will use 100% green electricity.
The move is part of the council's plan to be carbon neutral by 2030.
Cllr Steve Leggett, the council's cabinet member for green city and environment, said: 'We are delighted announce our switch to renewable electricity. Such a simple action is helping to reduce our carbon footprint. We want to lead the way in making changes that have a lasting, positive impact on our environment.'
The council's energy company, CitizEn Energy, has helped residents save over 15,000 tonnes of CO2 in its first year.