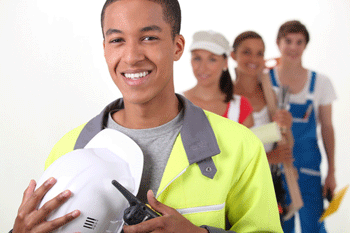 Services provided by the UK's largest provider of adult training and apprenticeships have been described as 'inadequate' in an Ofsted report, sparking speculation about the company's future.
Learndirect, which has almost 73,000 trainees on its apprenticeships and training programmes, applied for a judicial review to prevent the publication of the report this Thursday. However, this was refused.
'We are very pleased with this outcome,' said an Ofsted spokesperson.
'Seventeen inspectors took part in this inspection over four days when they spoke to learners and apprentices.
'Inspectors interviewed employers, apprentices and learners in person and over the phone, reviewed portfolios of work, and looked at progress reviews when they gathered evidence.
'As well as visiting apprentices in their workplace, inspectors also reviewed a wide range of evidence to ensure that both the judgements and inspection grades were secure.'
Responding to the court's decision, a spokesperson for Learndirect said: 'Ofsted's inspection was challenged because we believe the process did not give a true reflection of learndirect Limited's training quality and performance,' a Learndirect spokesperson said.
'The business presented compelling evidence as part of the appeal to support this view.
'In particular, we felt that the sample size of 0.6% used by Ofsted to arrive at its conclusions is not sufficient to judge the quality of learndirect's training.
'We are therefore extremely disappointed with the verdict.'
Responding to speculation in the media over the company's financial future, a Learndirect spokesperson said: 'The business' recent financial performance has been significantly impacted by external factors, in particular successive central government funding cuts which have reduced our revenues by £100m over the last three years.
'Significant cuts have affected all providers in the sector.'
'We have responded to these difficult market conditions by changing our operating model and diversifying our income, and we have remained competitive throughout this period,' they added.