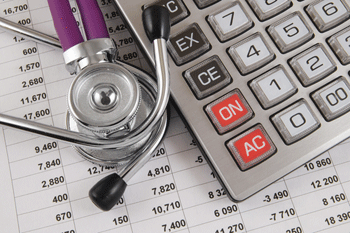 Adult social care providers face more than £6.6bn in extra costs due to the coronavirus pandemic by the end of September, according to new research.
The Local Government Association (LGA) and Association of Directors of Adult Social Services (ADASS), working with the Care Providers Alliance, commissioned LaingBuisson to produce the analysis.
Local authorities are shouldering £3.3bn of the costs, with £2.6bn relating to self-funders and Clinical Commissioning Groups.
The research also found that adult care had swallowed 40% of the £3.2bn emergency funding received by councils.
Chairman of the LGA's community wellbeing board, Cllr Ian Hudspeth, said: 'These figures highlight the sheer scale of the financial pressures facing councils and their social care provider partners as we look to get through the next few weeks and months of this coronavirus crisis.'
Personal Protective Equipment represents the greatest cost, totalling £4bn if detailed guidance is followed on its use.
Staffing costs have increased by £1bn to maintain safe levels while workers are ill or self-isolating, with a further £700m of extra expenditure on enhanced cleaning of care homes and increased overheads.
ADASS president James Bullion said: 'This analysis underlines the huge financial pressures being faced by social care providers. Without the right levels of funding and support, providers will no longer be sustainable; safety will be compromised; quality of care will suffer; and people with care and support needs left unsupported.'