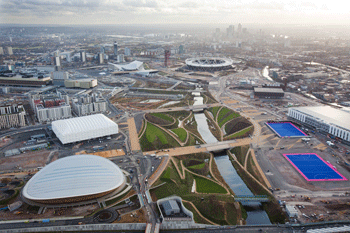 Ministers have pledged to work with the construction industry to make public spaces and buildings more inclusive.
Following the of the Olympic and Paralympic Park - which set new standards in accessible design – the Government has set out an action plan to ensure equal access to buildings, streets and public spaces.
The action plan commits the construction industry to reviewing standards on vocational training, championing inclusive design through leadership and collaborating on research and innovation.
Minister for communities, Stephen Williams, said: 'The action plan we have seen today is a great start in making a more inclusive built environment a reality.
'The British construction industry is full of highly skilled professionals who rightly have a world class reputation – we want to keep them leading the way in building the most accessible and inclusive country in the world.'