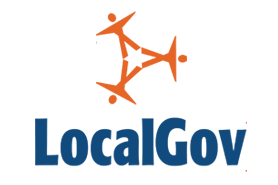 Private health screening has traditionally been a perk, a benefit that's only been offered as part of packages for top executives. As major employers, local government organisations have the opportunity to be part of a shift towards more universal and comprehensive health screening for employees.
In this way we'll be moving closer to the ideal of assessing health and wellbeing - as far as possible - across the whole staff population, and can then tailor and target wellbeing campaigns that will have the greatest value and impact.
At Hertfordshire County Council we announced in June that we're making health screening available to 8,500 employees at a low cost via salary sacrifice by partnering with professional screening provider Bluecrest Wellness. In this way the council will be able to allow staff to tailor their benefits programme to suit their needs and lifestyle, in support of the wider wellbeing initiatives.
Bluecrest checks are wide-ranging, including areas that aren't covered as standard by the NHS, aimed at picking up on any early signs of issues that could affect health for the future: the basics such as body/mass index, cholesterol and blood pressure, but also critical checks for different forms of cancer and areas like musculoskeletal health and psychological wellbeing. The checks relating to heart disease - atrial fibrillation (AF) and peripheral artery disease - are particularly important, for example. Problems are relatively common, an estimated 20% of AF cases go undiagnosed, and AF is a major risk factor for heart disease and strokes.
Employees that opt for the service receive a personal health report written in plain language without the medical jargon. There are comprehensive follow-up procedures with a personal consultation from a GP should further treatment or diagnosis be required.
Council staff are based at four main sites in the county, as well as in the local community in libraries and residential homes. Screening days have so far been held at each of the main sites during the summer, as a means of 'launching' the offer, with more planned - but the aim is to be able to offer the opportunity as and when staff want them, when they have any concerns about their health and not to have to wait for the next planned event.
The agreement with Bluecrest means that health screens are made available for staff within 15 minutes drive of home or work, at local venues such as hotels or onsite at our own offices. With the agreement of a line manager, employees are able to use work time to take the screening test (except for any travel time).
We've been careful to stress that other options to a full, private health screening are available and should be investigated, through a GP health check for example, but we expect to have increased uptake in the Health Screening salary sacrifice scheme as employees share their experiences of what's provided.
In addition to the health and wellbeing benefits to individual staff, the new public health approach will support the development and effectiveness of the Council's wellbeing strategy. Healthy staff are happier and more engaged at work. We already monitor engagement through staff surveys, and have current initiatives, supported by our internal well-being programme 'Healthy Herts', addressing musculoskeletal disorders and mental health for example.
The anonymised information from the take-up of the screening services will allow us to understand more about the changing health risks and general wellbeing of the workforce over time. We can see which specific issues are of most relevance to which groups of staff, and put proactive interventions in place.
We can also start to track the impact of health initiatives over the longer-term and see what's been most effective in terms of return on investment - providing powerful data for justifying ongoing investment into wellbeing programmes.
Rachel Wiles is HR officer, pay and reward at Hertfordshire County Council.