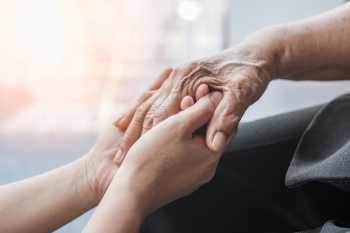 More than half a million people are now waiting for social care and since Spring 2021 there has been a seven-fold increase in the number of hours a week of home care that could not be delivered.
The size of the social care waiting list was revealed in new survey findings from the Association of Directors of Adult Social Care (ADASS). They show that 506,131 people were waiting for assessments, reviews and/or care support to start.
More than six in ten councils that responded said they are having to prioritise assessments. They can only respond to people where abuse or neglect is highlighted, for hospital discharge or after a temporary period of residential care to support recovery and reablement.
According to ADASS, there has been a 16% increase in the numbers of hours of home care that have been delivered since Spring 2021, but that was down from a high of over 41m hours in Autumn 2021 due to the impact of staff vacancies and sickness.
Almost 170,000 hours a week of home care could not be delivered because of a shortage of care workers during the first three months of 2022. ADASS said this was a 'dramatic seven-fold increase since Spring 2021'.
Responding to the findings, president of ADASS Sarah McClinton said: 'We have not seen the bounce back in services after the pandemic in the way we had hoped. In fact, the situation is getting worse rather than better.
'Social care is far from fixed. The health and social care reforms go some way to tackle the issue of how much people contribute to the cost of their care, but it falls short in addressing social care's most pressing issues: how we respond to rapidly increasing unmet need for essential care and support and resolve the workforce crisis by properly valuing care professionals.'
Cllr David Fothergill, chairman of the Local Government Association's Community Wellbeing Board called the survey findings 'alarming'.
He added: 'No council wants to have to limit or reduce care and support services, but as a result of significant financial pressures and workforce shortages, councils are having to make very difficult decisions to prioritise available resources and capacity.
'While it is positive the Government has set out longer term reforms to adult social care, there is an urgent need to address immediate pressures facing social care in the here and now, including on capacity, recruitment and retention, care worker pay and on unmet and under-met need.
'To address this, we are calling for a greater proportion of the new health and social care levy to go directly towards social care upfront, to reflect the urgency of the situation and help deal with these immediate pressures.'