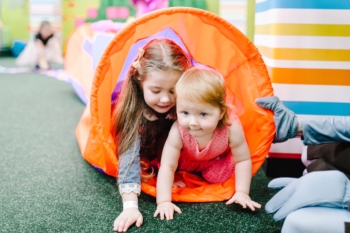 Over a third (35%) of local authorities in England have seen a rise in the number of childcare providers permanently closing down in the last year, according to an annual survey.
The Childcare Survey 2021, published by Coram Family and Childcare, also found 39% of local authorities said providers have increased their prices, with 32% reporting a reduction in the number of free early education entitlement places as a result of the pandemic.
Three in ten have also seen providers increase the number of children looked after by each staff member in a bid to remain sustainable during COVID-19.
The survey did find over two-thirds of local authorities had enough childcare to meet demand for parents working full time. However, the charity warned this was due to deceased demand during the pandemic rather than increases in the supply of childcare.
Overall, the survey reveals that childcare costs have risen by 4%, with parents now paying an average of £7,000 per year for a part-time nursery place for a child under two
Megan Jarvie, head of Coram Family and Childcare, said: 'There remains a risk that many providers could close, leaving more families struggling to find the childcare that they need, or that costs could further increase, at a time when family finances have already been stretched by the pandemic. Financial support from the Government has helped childcare providers to stay afloat, but we don't know what the effects will be when this support ends.
'We're calling for the Government to take urgent steps to improve the system now and in the longer-term so that every child can access the high quality childcare that supports their early development.'
The report calls on governments to launch a funding review for the free early education entitlements, reform universal credit, double the early years pupil premium and extend free childcare provision to families where parents are in training.