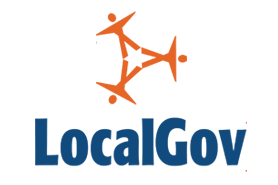 Nathan Elvery explains how his authority has set up a trading company in the social heathcare market
Croydon LBC
is the latest authority to agree to form a local authority trading company (LATC) in a move which is designed to safeguard the future of its 'excellent'-rated adult care provider services.
As part of the council's radical 'Step change' programme which is looking to develop new and cost-effective service delivery models to cope with the tough financial landscape, the capital's largest borough has opted for a commercial move which few other councils have tried in the social care field.
Essex CC
became the first authority to use the legislation last year. David Finch, the county's deputy leader and cabinet member for finance and transformation, predicted soon after the launch of 'Essex cares' that there would be a financial surplus in 'two or three years'.
That move – like Croydon's – was prompted by the onset of personal care budgets allowing people to spend where they chose, including with private companies which are free from the trading restrictions local authorities find themselves under.
To rid itself of those shackles, Croydon has agreed to set up a company which will trade in day services for people with learning disabilities, a tailored employment facility for disabled people, together with an already-successful and well-regarded equipment service for people with mobility problems.
These will now be transformed by the establishment of an LATC – opening up greater choice to residents, and to other authorities which want to buy Croydon's services. The social healthcare market is already a busy place, with numerous providers already competing for a share of the personalised budget prize. For the first time, because they are part of an LATC, these services will potentially be available to anyone who wants them – and not restricted to only those who meet strict eligibility criteria. Croydon's LATC will build on the high reputation these services already enjoy, to develop and provide a range of good-quality, personalised services that offer value for money.
This move will represent a significant shift in the way the council operates, and allow it to trade in the open market.
Councils have the power to create LATCs under the Local Government Act 2003. However, the creation of Croydon's LATC has not been without contention. Opposition politicians in the borough have labelled it privatisation, but that description belies the fact that the council, and, by default, taxpayers, will own 100% of the shares in any new company.
Directors at the authority are also hoping it will bolster the borough's reputation as a place renowned for enterprise.
Any profits will be reinvested in frontline services, council reserves or contribute towards the development of services provided by the company.
When it was launched last year, bosses at Essex indicated that Essex cares could earn the authority dividends of more than £3m a year.
The scale of the Croydon company would be smaller, but hopes for its financial future run similarly high.
There have also been discussions about Croydon's new LATC taking over the running of some local NHS services, where there is a natural fit.
Hannah Miller, Croydon's executive director of adult services and housing, said: 'The same services will be delivered by the same people in the same places. The main difference is that, for the first time, more people will be able to access them, and we would improve financial efficiency at the same time.
'We could also potentially market the services to other local authorities, earning income which can be put back into other services, as well as selling goods and services to individual members of the public who might not otherwise meet eligibility criteria – which at the moment, we are prevented from doing. The LATC will open huge new opportunities for us.
'There are obvious challenges to service delivery with the reduction in government funding – but, if councils are willing to be truly innovative, there are also some great opportunities in front of us.'
Nathan Elvery is deputy chief executive of Croydon LBC