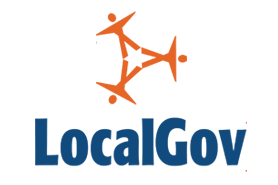 Abdool Kara makes the case for an LGA as an advocate for better council services, rather than the trade body for councils and councillors.
It seems to me that it is time for the Local Government Association to grow a pair. To avoid any misinterpretation, let me be clear that I mean a pair of leaders, who together are able to position the organisation as the advocate for better council services, rather than the trade body for councils and councillors, with all the compromises that entails.
Abdool Kara is chief executive Swale DC.
With the appointment of Sir Merrick Cockell they are already halfway there – although from a London background, he attracted widespread support, urban and rural, north and south, district, county, met and unitary, in his election, and he has the ability and vision to re-position the LGA as the guardian of high quality council services. Nonetheless, he will not succeed without an excellent chief executive working to him – despite the salary available there will be several strong contenders for the post.
With sector-led regulation all but achieved, now is also the time to remind ourselves that self-regulation has not a great track record, with the police and the press being examples fresh in the mind. So I would urge the new leadership to cut through the compromises inherent to its trade body status that have hamstrung the LGA, preventing leadership on issues vital to the effective running of councils as service deliverers rather than simply the host bodies for local politicians. Taking any other position will result in a long and painful demise.
So, what would a manifesto for an LGA that was more concerned with the quality of council services than the political interests of councillors contain? Starters for ten might include:
(i) supporting the need for a member code of conduct in all councils, despite the removal of the statutory requirement;
(ii) supporting as a long-term direction of travel unitary local government across the whole of England, as the most cost-effective way of organising local public services;
(iii) supporting the cabinet-scrutiny system as the most cost-effective way of running local councils, rejecting the option of reverting back to (or retaining) the Committee system;
(iv) establishing a presumption in favour of the opposition chairing of scrutiny (where there is an opposition willing to undertake this role); and
(v) recreating a version of the Audit Commission's national studies programme, gathering information on service delivery and publishing the council performance without fear or favour.
Having started with a colloquialism, perhaps I should end with one – let's put service delivery first, its 'simples'!