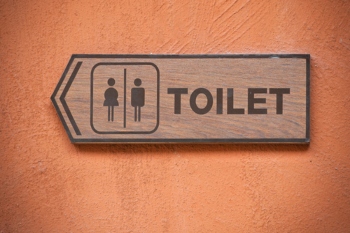 More than a fifth (22%) of public toilets have been closed down since 2010 due to council funding cuts, a trade union has found.
A freedom of information request by Unison discovered at least 979 public toilets have been shut across the UK in the past ten years.
The union warns this makes it harder for people to follow the Government's recent advice of washing their hands more frequently in a bid to stop the spread of the coronavirus.
Head of local government at Unison, Jon Richards, said: 'The removal of hundreds of washrooms is one of the consequences of a decade of government cuts. For workers who travel as part of their job, or for anyone else who spends time out and about, this is a significant worry.
'The savage cuts forced on councils have also created wider problems. Reduced resources will have left many woefully unprepared to tackle a public health problem that's worsening by the day.'