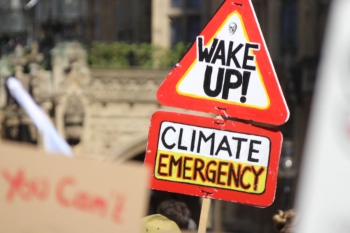 A fifth of councils have not published a plan to tackle climate change despite many declaring a climate emergency, new research has uncovered.
The Council Climate Plan Scorecards, published by Climate Emergency UK, shows 84 councils have no published plan.
It also found only 86 councils have an area-wide net-zero target of 2030 or earlier, and a third had not set a net-zero target of 2050 or earlier.
The research also rated the quality and ambition of the plans, considering aspects such as whether climate actions are costed, do the actions have a clear goal and do they go beyond just cutting the council's own emissions.
The average score for councils in England and Scotland was 46%, dropping to 31% for Welsh councils and 25% for those in Northern Ireland.
Annie Pickering, campaigns and policy officer at CE UK, said: 'Councils may be doing good things which aren't reflected in their Action Plan. That is why next year we will be assessing all councils on what they are actually doing.'
'Local authorities can help to deliver 30% of the cuts in carbon emissions needed to get to net zero, according to the 6th UK Carbon Budget published a year ago, so it is vital that councils do as much as they can.'