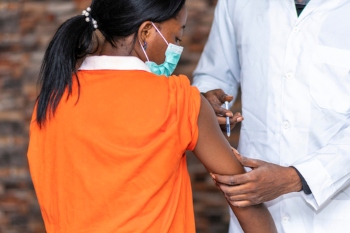 As the Government continues to push vaccination as a key weapon in defeating the COVID-19 virus, here in Luton – a culturally diverse town of more than 130 languages and dialects – we have worked hard to overcome vaccine hesitancy in many of our more reluctant communities. Data shows that vaccination rates in some of our Black, Asian and White European population are the lowest in the town.
Many of these groups that have low vaccine take up rates don't access our main communications channels. Reasons for this include a mistrust of Government or authority, language barriers or lack of involvement in community social media groups. This underlines the importance of working with people of influence in the various communities, to both share and shape the messages.
In seeking to boost numbers we chose to adopt a multi-layered approach. As well as engaging with faith and community leaders we established a group of 150 COVID champions – individuals from a wide variety of backgrounds and social reach, including teachers, pub landlords, sports coaches, charity workers and local business leaders – who can relay information to their existing networks.