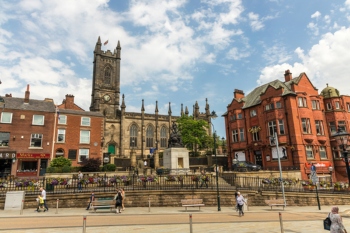 'Happy families are all alike; every unhappy family is unhappy in its own way'. This observation, from Tolstoy's Anna Karenina, has often been applied to the challenges of levelling up.
Like unhappy families, 'left behind' areas are said to suffer from a unique set of barriers preventing their economy from growing and their communities from flourishing.
But we should question this conventional wisdom. In the past, successful reforms followed an established, replicable model of change. Free schools were based on evidence from charter schools that autonomy and accountability could improve attainment and breed innovation. Similar approaches informed Crosland's comprehensive schools, Heseltine's Development Corporations and Blair's Sure Start centres: they all followed a consistent methodology that was proven to work.
We need to approach levelling up in a similar way. As the Levelling Up White Paper acknowledges, temporary funding and national policies won't drive sustainable revival in places that have been losing momentum since the 1970s.