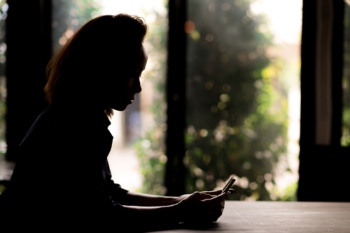 As the first lockdown took hold in March last year, domestic abuse charities saw a sharp rise in the number of people seeking support, with Refuge alone reporting an increase in calls of 65% and a 700% increase in visits to their website*.
Recently described as an 'opportunistic infection flourishing in the environment created by the global pandemic,' lockdown conditions have allowed abusers more opportunity to perpetrate violence against victims who have little to no chance to escape.
Delays in the family courts
The family courts have sat throughout the pandemic, running hearings remotely. However, pre-COVID-19, they were struggling with a backlog, and the recent surge in cases involving domestic abuse has led to even more extensive delays.
Some reports suggest that survivors are being told that cases will not reach trial until 2022, and domestic abuse charities have revealed victims are beginning to drop charges against violent ex-partners.
In response, family courts have started to overhaul how these cases are handled. Some have decided to award victims with immediate protection by way of Non-Molestation orders upon receiving their application. Occupation orders, which remove the perpetrator from the home, are becoming more common.
Those cases where the victim already has the protection they require are being relisted to 2021/2022, with orders being extended to cover delays, clearing the way for new cases to be heard.
A changing role for local councils
Unfortunately, many domestic abuse victims have found that there has been little to no assistance for them or their families in the past.
But this situation may be changing. A recent Government announcement revealed it would be allocating a further £125m to councils across England and Wales to provide support for domestic abuse victims and their children as part of the Domestic Abuse Bill.
This funding will allow councils to offer victims lifesaving support through therapy, advocacy and counselling and access to safe accommodation, including refuges.
However, it is not clear whether this money will allow councils to employ more staff who can assist or whether those currently employed with the council will have an even larger burden placed on them.
Will councils and their staff be expected to work twice as hard to help tackle these situations? The finer detail of how this funding will be allocated will be critical to its success.
The role of the Domestic Abuse Bill?
The Government's landmark Domestic Abuse Bill is going through the final stage of approval and will be heard in the House of Lords on 8 March.
The manifesto of the Bill is to support all victims of domestic abuse, emphasising that there are many forms of domestic abuse and placing a duty on local authorities to provide support to victims and their children; in finding refuge and safe accommodation and prioritising those that have become homeless due to domestic violence.
It is hoped that the Bill will come into force in the latter part of 2021 or early 2022, which will continue to offer the victims assistance that they require and councils the resources to provide this help. This will indicate a huge step forward in tackling domestic abuse for the whole country.
What does this mean for councils in the future?
The proposed funding will create a new duty on councils to ensure victims and their children can access life-saving support in safe accommodation, a crucial step in supporting them to recover and rebuild their lives.
However, as the family courts try to deal with the backlog of cases, many abuse victims will continue to be unable to rely on the legal justice system to protect them. How will the Government address this issue?
And we must ask ourselves, is £125m enough to begin to address the long-term approach needed by local authorities to provide the right support for domestic abuse victims or just a short-term funding fix?
Harriet Donovan is a solicitor at Stowe Family Law
* Activity on the 24-hour National Domestic Abuse Helpline, and visits to the Refuge web platform, England and Wales, comparing January - March to April - June 2020.