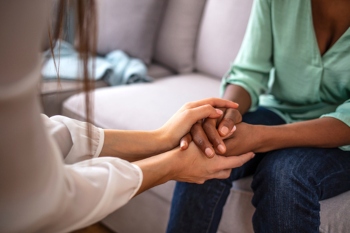 Over the past four years, we have been creating new systems of community mental health in Living Well sites across the UK including Edinburgh, Salford and Tameside and Glossop. So far, the sites have supported some 2,500 people who might not otherwise have been helped. They also generated more than £5m of additional investment in local mental health systems.
The sites in the Living Well UK programme, funded by The National Lottery Community Fund, help people whose needs are too complex to be met in primary care but are unlikely to be accepted for secondary care due to thresholds set to manage demand.
Often these people – who, for example, face childhood trauma, anxiety and addiction, relationship, work and housing issues – fall through the gaps between various services.
Based on a model supported by Innovation Unit in Lambeth, south London ten years ago, each Living Well site brings together people with lived experience, voluntary and community groups, mental health trusts and local authorities to co-create new systems.