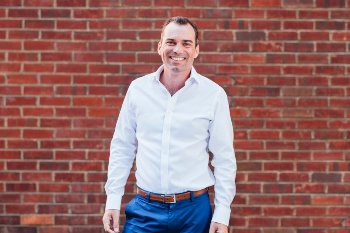 As anyone who has ever had anything to do with it knows, the planning system can be combative at times. A developer makes an application that they possibly already know will be refused by the local planning authority (LPA) concerned. After it is indeed refused, they appeal, knowing that they have a good chance of success, especially if the LPA doesn't have an up-to-date local plan.
Increasingly, however, enlightened developers do not engage in such tactics. Rather than viewing LPAs as the enemy, such developers seek to engage and address their concerns. This can be critical to ensuring positive outcomes for all concerned, particularly on substantial regeneration schemes that are likely to take years to complete and where good will is required on both sides. Such is the case with TCN's Newark Works project in Bath.
Due to complete in September this year, the project is the result of a 10-year collaboration between TCN and Bath and North East Somerset Council (BATHNES). It involves the redevelopment of renowned engineering firm Stothert & Pitt's former industrial complex in Bath, which includes five factory buildings that are being transformed into a mixed-use creative hub. Crucially, the development seeks to celebrate the history of the site and its importance to the city as a whole.
Critical to the project's success has been the establishment of TCN's partnership with BATHNES. After all, BATHNES has seen three changes of administration over the last decade, so this partnership has been critical to maintaining positive dialogue with officers and politicians alike.
So far as the latter are concerned, TCN has worked hard to identify key project milestones to point to solid progress on the project within each four-year electoral cycle. These sorts of regeneration projects are inherently long term and we have learned from experience on previous schemes - from London to Birmingham to Bristol - that being able to demonstrate short term gains is critical.
The partnership also enabled TCN to keep the council and other stakeholders up to date with the project at every stage, highlighting any challenges and establishing consensus on how they should be overcome.
'Maintaining dialogue has been critical to the success of delivering the place at Bath Quays, securing the regeneration of Newark Works and completion of the council's new build office at No.1 Bath Quays,' said Simon Martin, director regeneration & housing for Bath & North East Somerset Council.
This spirit of collaboration has been invaluable, engendering as it has a strong rapport and high level of trust between all partners.
Far from slowing down progress on Newark Works, the partnership has optimised overall performance and delivery of the scheme by drawing on more varied expertise and experience. Given the complexity and longevity of the project, this has been essential to enabling it to progress and thrive.
In short TCN's partnership with BATHNES is an effective model, especially for complex, heritage-led regeneration schemes, and one that could be replicated elsewhere. Now that Newark Works approaches completion, moreover, BATHNES can have confidence that TCN is committed to the area and isn't about walk away and leave the management of creative hub to other. As our track record demonstrates, our business model is to embed ourselves in a local community and to develop and hold assets in the long term.
The success of our developments is therefore intrinsically tied to becoming a local fixture - and an ongoing relationship with the LPA is a key part of that. The fact that we been approached by Norwich City Council to assist with their aspirations to grow the tech and creative scene in the East of England is proof that such an approach breeds success.
Richard Pearce is founder director of TCN UK