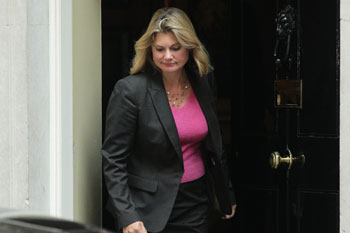 Six new opportunity areas will receive £60m in funding in a bid to boost social mobility.
Education secretary Justine Greening MP announced yesterday at the Conservative conference that a number of areas had been identified as 'social mobility coldspots'.
Citing a Social Mobility Commission report published earlier this year, she said these locations were 'places where educational attainment was poor and where job prospects were poor as well.'
In order to tackle this, the Government will give six 'opportunity areas' access to £60m worth of funds in order to build young people's knowledge and skills and provide them with advice and opportunities.
The scheme will be trialled in West Somerset, Norwich, Blackpool, Scarborough, Derby and Oldham. If it is successful, it will be expanded across the rest of the country.
'Today I'm announcing the first six opportunity areas, where we'll trial a new approach,' Ms. Greening said.
'I talked about our education system needing to give children and young people three things: knowledge and skills, the right advice and great life experiences.
'Opportunity Areas will have an extra push on all of these.'
The overall package will include a teaching and leadership innovation fund worth £75m over three years, and will involve working with organisations such as the Careers and Enterprise Company, the Confederation of British Industry, the Federation of Small Businesses, and the National Citizen Service.
Derby, Scarborough, and West Somerset will also benefit from successful bids for the National Collaborative Outreach Programme.
Megan Jarvie, head of policy and public affairs at the Family and Childcare Trust, welcomed the Department of Education's announcement and noted the early years of a child's education is 'vital' in improving social mobility.
Ms Jarvie also emphasised the importance of a 'graduate-led early years workforce' and said England's early years workforce has a low proportion of graduates compared to other developed nations.
'We want to see a focus on using the new funding package to develop a graduate-led early years workforce to deliver high quality early education to children,' she said.
'Evidence shows that early years graduates have a significant impact on the quality of early years education and that only high quality early education helps to improve children's outcomes.'