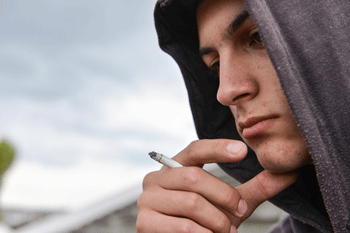 More than 50,000 young people with are not in education, employment or training (NEETs) have disappeared from official statistics, according to a report published by the Fabian Society.
The report author, Richard Brooks, claims: 'We are massively understating the scale of the problem at a local level where it matters most, and depriving many young people who are out of sight of the help and support they need.'
According to education expert, Mr Brooks, national statistics showed there were 148,000 NEETs in England in 2013, but only 92,000 identified at a local level. The number of 'unknowns' has also risen massively from just over 62,000 in 2010 to 162,000 in 2013.
He claims Connexions used to collect the figures, but as ring fenced cash was cut, local authorities have had to access the statistics with dramatically reduced resources.
The report, Out of Sight, also claims there is a perception that NEETs are hard to reach groups – which is not true.
A Local Government Association spokesperson claimed councils had cut the number of 'unknowns' by 14% since 2012.
'To build on this success, councils urgently need more legal powers to ensure partners [including UCAS] share vital information as quickly as possible and the next government must devolve all national youth schemes to local areas enabling councils to meet their duties to young people.'