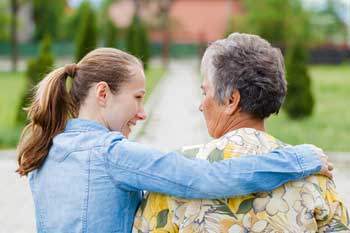 Housing-with-care schemes in Southampton are responsible for saving the NHS £330,000 per year, the council says.
The schemes are designed to enable people with an assessed care need to live independently in their homes for longer, while providing access to 24/7 support services when they need it.
Southampton will be home to almost 270 by autumn 2020.
A report written by Southampton City Council and the Housing Learning and Improvement Network has highlighted a number of the schemes advantages, including delivering improvements to residents' quality of life and a reduction in the use of health services.
The report also estimates that housing-with-care schemes save the NHS £330,000 per year.
'Our residents tell us that they want to continue living independently at home for as long as possible, or would like to access alternative options like housing-with-care, rather than go into a residential care home,' says Cllr Lorna Fielker, cabinet member for adult care.
'Our adult care vision for Southampton reflects this and the report supports that.'
Stephanie Ramsey, director of quality and integration and interim DASS at NHS Southampton City CCG and Southampton City Council, commented: 'The report is one of the few publications seeking to understand and quantify the benefits of housing with care on the health care economy.
'It provides an evidence base which shows conclusive links between health and housing and how our integrated way of working between Southampton City Council and Southampton City Clinical Commissioning Group is improving that partnership.'