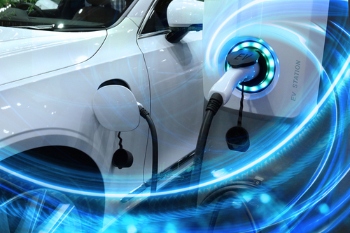 Coventry City Council is to discuss a £500,000 loan to help the new UK Battery Industrialisation Centre (UKBIC) take on new business as the demand for vehicle electrification increases.
The £130m battery research facility opened in July 2021 to support the UK automotive industry to develop the next generation of electric vehicle batteries. It is next to Coventry Airport, which is the site proposed for the Coventry and Warwickshire Gigafactory.
Councillors will hear that since planning for the UKBIC first began four years ago, the automotive industry has changed more quickly than expected, with legislation now in force which will see the sale of new internal combustion engine vehicles banned by 2030.
As the facility is now complete and the effects of the pandemic are easing, new orders are coming in and the demand is so strong that the centre needs short-term funding to bring in the extra staff needed to service this demand.
Cllr Richard Brown, cabinet member for Finance, said: 'The Battery Industrialisation Centre and the Gigafactory are key to the future of the motor industry, and they are vital for our city.
'The Gigafactory could employ as many as 6,000 people and produce hundreds of thousands of electric vehicle batteries every year. The loan makes good business sense – for the centre and for the council.
'It is a safe and secure way to give the new facility the early support it needs so it can keep our city at the heart of the motor industry as it enters this new and exciting era.'
Funding is being made available by the UK Government's Faraday Challenge, but as a shareholder, the city council is considering a secured loan of up to £500,000 to help towards the £2m required in the current financial year.
Cllr Jim O'Boyle, cabinet member for Jobs, Regeneration and Climate Change, said: 'The popularity of electric vehicles has really grown a great deal in a short amount of time and the UK now has less than 10 years to make the huge changes needed as we phase out traditional engines.
'This growth in demand and the problems caused around the world by the pandemic mean we have to act now to get the start that is needed and to give this amazing new centre the support it needs.'
The issue will be discussed at the meeting of the cabinet member for Strategic Finance and Resources on 22 September.