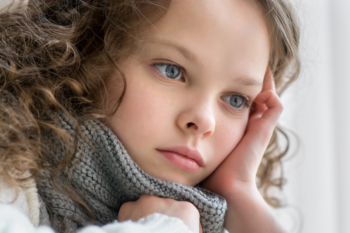 A local authority in Yorkshire has said it is 'disappointed' by an Ofsted rating of its children's social care services which concluded they were 'inadequate'.
The inspectors said that since the last inspection in 2016 when East Riding of Yorkshire Council's services were rated 'good', there had been a 'marked deterioration' in the quality of help and protection support for children in East Riding.
Services for children in care and care leavers have remained strong overall, with good strategic and operational management oversight, according to Ofsted's report.
However, this was not replicated in services for children in need of help and protection, where management oversight and practice is significantly weaker.
The report also said that senior leaders and councillors do not have a 'wholly accurate' understanding of these practice and service shortfalls.
Responding to Ofsted's report, a spokesperson for East Riding of Yorkshire Council suggested it was based on limited evidence.
'Ofsted has published a report about the council's children's social care services based on a short inspection visit in December 2019 which involved a snapshot of a relatively few sample cases,' they said.
'The judgement is very disappointing for the council and does not reflect the range of effective, successful work carried out by our highly-professional, committed and caring staff across all the services and across the East Riding,' they added.
However, the council did acknowledge that there are 'areas of improvement' and said they would 'be making every effort to do so'.
'Like with any other local authority facing unprecedented demand and severe financial constraints, our staff work in often very difficult and challenging circumstances,' the spokesperson said.
'However we are dedicated in our aspiration to provide the best possible service and outcomes through continual learning and development. This includes improving where necessary and constantly reviewing our working practices and effectiveness.'