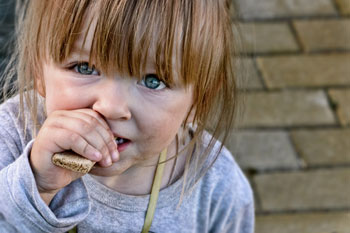 The 'new poor' tend to live in households where there is someone in work, IFS study reveals.
A new report on poverty and inequality by the Institute of Fiscal Studies shows that only a third of children below the government's absolute poverty line now live in a workless household.
Living standards, poverty and inequality in the UK: 2016 found that more people are in work than ever before, but income growth has been poor to non-existent.
Median income overall has moved 2% above pre-crisis (2007–08) levels, the IFS said, but for adults aged 31 to 59 it is at its pre-crisis level and for those aged 22 to 30 it is still 7% lower.
Middle income families with children now more closely resemble poor families than in the past, the IFS found.
Half are now renters rather than owner occupiers and, while poorer families have become less reliant on benefits as employment has risen, middle- income households with children now get 30% of their income from benefits and tax credits—up from 22% 20 years ago.
Inequality has decreased in recent years, the report revealed, due mainly to strong employment growth and weak earnings growth. Since 2011–12, falls in household worklessness and increases in the number of second earners both mainly boosted the incomes of poorer households. But weak pay growth has held back the incomes of higher income households.
The Joseph Rowntree Foundation (JRF) describes the report as 'a stark picture of the new face of poverty in the UK.'
'Falling unemployment has helped many families to keep their heads above the water, but slow wage growth, benefit squeezes and rises in the cost of essentials means there are still a shamefully high number living in poverty in the UK today.' they said.
'The fact that an increasing number of people in work are living in poverty shows that we need urgent, wide-ranging action to make a real difference in the living standards of low income households.' JRF calls on politicians to work with businesses, individuals and local communities to tackle the UK's poverty problem.
'Better pay and job security, improving skills and lowering costs such as childcare and housing would go a long way towards raising the living standards of those currently struggling to get by.' they added.