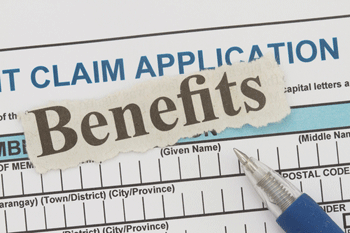 The work and pensions secretary Esther McVey has been forced to apologise for making misleading statements about the roll-out of Universal Credit.
Ms McVey told MPs on Monday that the National Audit Office (NAO), the Government's spending watchdog, had said that the benefit was progressing too slowly and should be rolled out faster.
She also claimed that a recent report from the NAO criticising the welfare reform 'did not take into account the impact of our recent changes.'
However, in an open letter published by the Guardian yesterday, NAO head Amyas Morse said the work and pensions secretary's claims were not correct.
'It is odd that by Friday 15 June you felt able to say that the NAO "did not take into account the impact of our recent changes". You reiterated these statements on 2 July, but we have seen no evidence of such impacts or fresh information,' wrote Auditor General Morse.
'I'm afraid your statement on 2 July that the NAO was concerned universal credit is currently "rolling but too slowly" and needs to "continue at a faster rate" is also not correct.
'While we recognise regrettable early delays to Universal Credit, my recommendation made clearly on page 11 of the report is that the department must now ensure it is ready before it starts to transfer people over from previous benefits.'
In response, Ms McVey apologised for 'inadvertently misleading' Parliament.
'Whilst speaking in Parliament, in answer to questions on the National Audit Office (NAO) report into Universal Credit, I mistakenly said that the NAO had asked for the rollout of Universal Credit to continue at a faster rate and to be speeded up,' she told the House.
'In fact the NAO did not say that Mr Speaker, and I want to apologise to you and the House for inadvertently misleading you. What I had meant to say was that the NAO had said that there was "no practical alternative to continuing with Universal Credit".'
Mr Morse's open letter also emphasised that the Auditor General had written to the secretary of state as early as 27 June to discuss previous comments made by Ms McVey regarding the NAO's report. Despite this, he was unable to see her.