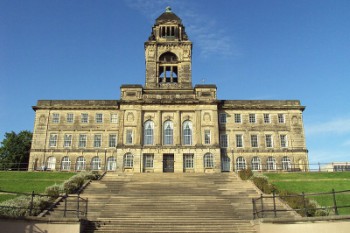 Wirral companies and workers should be the first to benefit from major regeneration projects which are due to get underway this year, according to the local authority's CEO.
A widespread consultation is due to begin early this year on proposed plans for the borough via the Wirral Growth Company – a joint project between the council and preferred development partner Muse Developments – and new plans by the Council aim to ensure wealth is not "extracted" from the borough by companies based outside the area.
Wirral Growth Company's plans include a proposal to build new high quality office space in central Birkenhead plus plans to overhaul its historic market.
Wirral Council CEO Eric Robinson says the planned renaissance of the borough's largest town will coincide with a focus on 'community wealth building' - ensuring more of the investment remains within the borough to benefit local residents and businesses.
A conference organised by Wirral Council later this month will highlight how Wirral Council is also uniting with other public services to keep more spending local. 'Keeping Wealth in the Community' (to be held at Birkenhead town hall on Monday January 21) will bring together a range of expert speakers who will share their knowledge and experience – giving practical examples of how to build the local economy by focusing on retaining resources locally.
Cllr Janette Williamson, Wirral Council cabinet member for finance will open the conference which includes Matthew Brown, Leader of Preston City Council, discussing the 'Preston Model', Eric Robinson, CEO of Wirral Council, on the benefits of economic and inclusive growth and Neil McInroy, CEO The Centre for Local Economic Strategies (CLES) discussing the concept of 'community wealth building'. W
irral Council is currently working with CLES to review all council spending. The borough already performs better than most other areas for keeping spend local, with 34p out of every £1 spent being invested with local firms.
The project with CLES is designed to increase that figure significantly, focusing on procurement, employment, use of assets and deepening democracy and aims to provide an uplift of more than £10 million to the local economy.
Wirral Council CEO Eric Robinson said: "Already we have seen some real success with local employers growing and winning new business, and we're seeing more businesses relocate or start up in Wirral. The developments through Wirral Growth Company will see more new businesses, jobs and opportunities and our focus is on ensuring the benefits accrue locally.
"Through a greater focus on 'community wealth building' we want to make sure the expected upturn in the local economy is enjoyed by our residents and companies. These new jobs, these new opportunities, must be felt by the people who already live in Wirral. We've seen the success of the 'Preston Model' where they have taken this approach and we believe Wirral can take this much further."
It is anticipated that the total local economic boost is likely to be much more than the £10 million target, with every public agency in Wirral now signed up to work on the programme, including NHS bodies, Wirral Metropolitan College and the local Chamber of Commerce.