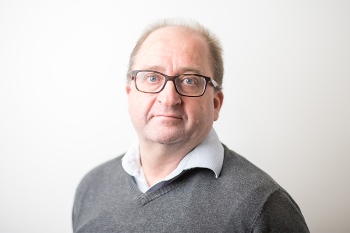 Boris Johnson recently announced an ambition to 'build build build' as part of 'project speed' to kickstart infrastructure projects and revitalise major housing projects. However, whilst housing minister Chris Pincher asserted that housing will be 'central' to post-COVID recovery, project speed could be seen as much a response the pre-existing housing crisis as the issues created by COVID-19.
Will project speed help councils build? The issues for councils in the current crisis are in effect no different to those for developers or housing associations. Councils may have land but the issue has always been the inability to build sufficient numbers of affordable homes.
What are the underlying reasons?
There is never enough money.
It is unlikely there will ever be enough money to build enough homes to satisfy demand. Changes in national demographic and social make up have led to more households needing housing and exacerbated the issue.
The £12bn referred to by the prime minister is not actually new money, it was announced in March as part of the Affordable Housing Programme to 2026 so doesn't increase available funding.
The planning system
The application process to get planning consent is a constant source of criticism for being slow and outdated. Many issues are around resources available in planning departments as the numbers of planning officers have been cut.
Proposals to speed the system up include:
Property owners will be able to build additional space above their properties via a fast-track approval process, subject to neighbour consultation, however there are issues beyond planning such as rights to light and air which are fraught with difficulty.
Builders no longer needing a 'normal planning application' to demolish and rebuild vacant and redundant residential and commercial buildings if they are rebuilt as homes – it is difficult to see how, without some level of control, this will not lead to a 'free for all' and poor quality schemes being built.
Environmental issues
A 'Build Build Build' mentality will not find favour with the green lobby, with a Friends of the Earth campaigner saying: 'A green and fair recovery should be the centrepiece of government plans, not some detailing at the very edges.'
In the midst of the COVID crisis, climate change has almost been forgotten, but remains a key concern in bringing forward construction which is sustainable and building quickly won't necessarily achieve that.
Speeding up the supply chain.
The prime minister made a comparison between the UK and European neighbours, asking: 'Why are we so slow building homes by comparison with other European countries? In 2018 we built 2.25 homes per 1,000 people. Germany managed 3.6, the Netherlands 3.8, France 6.8?'
Germany and the Netherlands have been particularly strong in delivering modular construction over a number of years, albeit the UK is starting to catch up.
In France local authorities have, in general, two months to process a complete planning application equivalent. If no reply is received, authorisation is treated as granted. This is not the case in the UK with applications often becoming prolonged.
Labour and trade shortages are also acute in the UK – Brexit is likely to compound this. Increased funds and faster processes won't help if there is insufficient skills or labour.
In summary, councils will continue to face the issues above as much as any other affordable housing developer. It remains to be seen whether any new measures will make a difference but with the added impetus of 'Build Build Build' underpinning the national economic recovery hopefully we will see an increase in availability of affordable housing across the country.
Paul Butterworth is partner at Ashfords