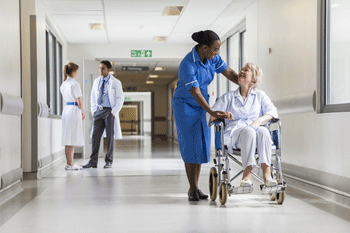 Delivering improved care for patients in the new NHS Long Term Plan will be 'extremely challenging' without urgent government action to increase funding, health experts have warned.
The Health Foundation and NHS Confederation say over-stretched, under-staffed services and poorly maintained facilities mean the health service will continue to struggle in the face of rising demand.
They say the long-term plan's success will depend on whether the government supports investment in the workforce, capital infrastructure, the 'prevention agenda' and social care, which were excluded from the five-year NHS funding settlement announced last year.
The two organisations say hospital activity will need to rise by at least 2.7% a year by 2023/24 to meet growing patient demand.
They warn that improvements will only be possible if critical staff shortages are addressed and NHS trusts can increase productivity through essential investment in buildings, technology and equipment.
Dr Jennifer Dixon, chief executive at the Health Foundation said: 'The vision set out by NHS leaders in the long-term plan is the right one, and the extra funding announced by Theresa May last summer is welcome, but this is not job done.
'Policymakers need to face the fact that there is urgent unfinished business if the NHS is to deliver its vision to improve patient care.
'There are mounting workforce shortages, the social care system is starved of funding, capital investment is going backwards, and public health funds cut.'