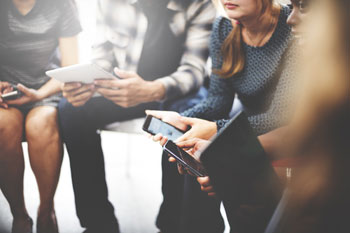 Organisations in the UK, be they private or public, have a common goal and that is to embrace and implement a more digital culture. The good news is that we are seeing small but steady progress being made including the launch of the Councils of Data Science Ethics, increased government and public internet interactions, and an appreciation of the benefits of blockchain technology to keep track of the distribution of public money, alongside the recent appointment of Liam Maxwell as the national technology adviser.
All of this is evidence that they are proactively exploring new ways to enable greater efficiency and security through digital means. But still, central and local government organisations are under pressure to deliver.
It is important to remember, however, that central government differs hugely to local government and putting them in the same bracket is misleading. Local government does not operate as one big entity but is instead made up of hundreds of independent organisations, all of which have very different priorities and approaches. That said, they can learn a huge amount from each other, collaborating to improve internal digital processes and public service delivery.
Some local digital initiatives have recently included:
• The Local Government Digital Service Standard developed a standard that puts forward a common approach for local authorities to deliver digital services
• The Local Government Association (LGA) announced it would fund councils in England to develop digital solutions to support work on national transformation programmes and local public services
• The Local Digital Coalition involves collaboration and information sharing with other departments and is key to enabling partnership working between organisations at a local level
What is needed for all of these initiatives to work is the right technology, as well as the right people. Both driven and forward-looking people with the relevant skills will be the ones who provide the key to a more digitally-led approach within local government. But there are also challenges here.
We recently carried out a survey of public sector workers to get their views on current skills sets and what they think is holding back or will drive forward a more digital culture. It revealed that even though public sector workers feel they have the talent in their organisation to support digital transformation (81%), they don't have the vision to plot long term digital plans (47%). Given the nature of the UK's current political landscape and annual budget cycle, it's critical for public sector organisations to plan ahead to coincide with citizen needs and government demands.
Our report also revealed that public sector respondents felt technology was critical when it came to the future success and growth of public sector organisations (87%). The government has put strict targets in place to ensure that digital technology becomes the cornerstone of public service delivery, but without the right talent, it will find it harder to meet them.
Our results showed that only 16% of public sector organisations significantly focusing on innovation and in order to introduce change, local government organisations need the right types of skills to visualise how that change will look.
As a result, there are three things which we would recommend that local government needs to do to make sure they have the right resources in place to help them become more digital:
1. Local public sector organisations need to rapidly change in culture and mind-set to demonstrate a clear commitment to embracing IT innovation and provide a clear vision for a more digital future; one that offers a vibrant and exciting environment for the up and coming generation of digital talent. Public sector workers care greatly about enhancing and improving the lives of the local community and want careers that help them 'give back', so a focus on public service delivery is key.
2. They need to demonstrate a strong commitment to building clear career paths and an appreciation of the role that digital plays in the future of the UK's public sector, in order to attract and retain the best talent. It's important to provide continuous training as new digital platforms are introduced.
3. The leaders of local governments need to drive the change in public services. But in order for them to lead this journey to digital, beyond their strict council boundaries, they need to have either direction from Westminster, or co-operation from their peers. Great leadership from above will allow them the space to make digital transformation happen.
Councils now need to build on the digital work already being carried out at a local level and fully utilise digital technology to help deliver more efficient services. Whilst the Government Digital Service is working with a number of departments to improve and expand more services to meet user needs, build new platforms for use across government, and get better value for money, wider digital transformation of local government needs to continue to support this movement.
James Norman is public sector CIO, EMC UK&I