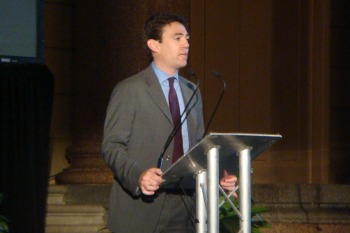 Manchester mayor Andy Burnham has called for a 'whole-society' approach to tackle rising levels of extremism.
He appealed to families, communities and faith groups to support the work of police and public bodies by challenging and reporting extreme and hateful behaviour.
Mr Burnham was responding to the report of the Commission Preventing Hateful Extremism and Promoting Social Cohesion, set up following the Manchester Arena attack.
He said the rise in the number of individuals inciting hate and violence and the more localised nature of the threat means the police and security services are unable to monitor all those posing a risk.
The new approach will mean more local sharing of intelligence and it will be made easier for people to raise and report concerns.
Mr Burnham said: 'We live in polarised times when violent extremism is on the rise in all communities.
'As the Commission concludes, it is families, friends and neighbours who are most likely to be the first to witness changes towards more extreme behaviour that might lead to violence.
'This is not about encouraging people to spy on each other but creating a greater understanding of the signs that indicate where behaviour has crossed the line and then making it easier to report.'