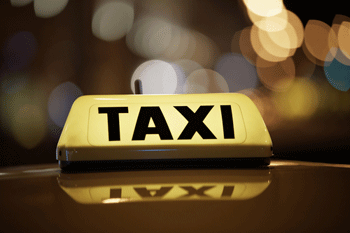 The Government's reluctance to tackle Rotherham taxi loophole is 'deeply concerning', say MPs.
A Communities and Local Government Committee report into the use of commissioners in Rotherham after a child sex scandal and Tower Hamlets after allegations of corruption, called for consistent taxi licensing standards across the country.
Under current arrangements it is possible for taxis licensed in one area to operate in another area where there are more stringent licensing rules.
For example, Rotherham mandates that taxis must be fitted with CCTV, but taxis coming into Rotherham from other areas are not necessarily fitted with the same security systems.
The committee's chair Clive Betts MP characterised the Government's response to their recommendations as 'deeply concerning'.
'Children and vulnerable adults will remain at risk in Rotherham for as long as the local authority's tough new licensing rules can be undermined by taxis from other areas,' he said.
'The Government must monitor the new statutory guidance for taxi licensing when it is introduced to see that it not only ensures consistently high standards across the country but also enables local authorities to put in place and enforce specific measures appropriate for their areas.
'If the guidance fails in this regard, then the Government should legislate. The reluctance of Ministers to commit to either of these actions is deeply concerning.'